Villa Blue Agate Luxury Villa to Rent in Quinta do Lago | 5 Bedrooms
€17950 - €22950
Villa Blue Agate is a stunning villa of contemporary style situated in the prestigious Parque Atlantico area of Quinta do Lago, just a short distance from the Quinta do Lago golden beach. The striking contemporary villa is built to the highest standards throughout and really is in a class of its own.
Villa Blue Agate is characterized by the clean lines and exquisite proportions of its beautiful modern architecture. Symmetrical and balanced on the exterior and fresh, spacious and light in the interior, this home is design conscious and stylish, yet family friendly from top to bottom. Stylish and innovative; an original and fresh concept for those looking for a high quality, contemporary way of life!
Located on the ground floor of the property is​ ​the magnificent and spacious living room​ ​with large windows giving​ ​a bright and airy feel throughout this property, the state-of-the-art​ ​"Boffi"​ ​kitchen and a separate dining room. On this level you will also find two beautiful and large bedroom suites​.​
On the first floor level​ ​is located​ ​the​ ​spacious master suite which features a large dressing room and an spacious bathroom with views to the​ ​sea. Also located on the first floor are a double bedroom with ensuite bathroom - bath with separate walk-in shower & sink​ ​with two double wardrobes, sofa, dressing table & Loewe Plasma TV​ ​as well as a room with large 2 seater sofa bed with en-suite shower room.
The spacious lower level comprises a large games area, spectacular home cinema,​ ​a mini-bar with sink and wine chiller cabinet, a shower room room and​ ​the garage. On this level you will also find​ ​a​ ​beautiful​​ bedroom suite​ ​with single beds, large sofa​ and Loewe TV.​
The​ ​exterior of Villa Blue Agate ​ ​features​ ​an unusually​ ​long​ ​and​ ​private swimming pool​ ​which​ ​can be heated at an extra charge as well as a beautifully​ ​manicured ​ ​garden​ ​with several terraces and shaded areas. The​ ​various​ ​terraces ​are perfect for "al fresco" dining with​ ​a​ ​wonderful pergola and BBQ area with exterior fireplace. The garden​ ​of the property​ ​offers a high level of privacy to its guests.
Villa Blue Agate provides the perfect oasis to unwind and enjoy your luxurious surroundings​.​
Photos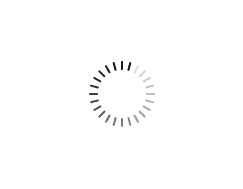 Back to top
Facilities
Private Outdoor Pool
Optional Pool Heating
Pool Towels
BBQ
Outdoor Dining Area
Private Garden
Pool Table
Terrace
Parking Spaces
Garage
Maid Service
Lounge
Bar
Dressing Area
Cinema Room
Games and TV Room
Sound System
DVD Player
WI-FI
Flat Screen TV
Cable TV
A/C
Fireplace
American Style Fridge / Freezer
Toaster
Kettle
Microwave
Hob
Oven
Dishwasher
Washing Machine
Tumble Dryer
Utility Room
Iron and Ironing Board
Clothes Airing Facility
Hair Dryer
Double Beds 4
Single Beds 2
Ensuite Bathrooms 5
Shower Rooms 1
WCs 1
Back to top
Back to top
About Quinta do Lago
Cloudless skies, cascading bouganvillias, miles of golden coastline, breath-taking private villas and Europe's most magnificent golf courses are just a few features of Quinta do Lago's irresistable charm. Bordered by the azure beaches of the North Atlantic and the abundant natural beauty of the Ria Formosa National Park, Quinta do Lago comprises 2,000 acres of land tailored to suit a golfer's fantasy lifestyle. Enjoy an invigorating round of golf on one of four championship and non-championship courses. Learn with the best at the Paul McGinley Academy or perfect your swing at Quinta do Lago's state of the art driving range. Golfing aside, Quinta offers a host of outdoor activities. These include horse riding, tennis, clay pigeon shooting, water sports, deep water fishing, picnics in the park, outdoor concerts, nature trails, beach parties and outdoor movie nights. End your day by watching the sunset through the emerald umbrella pines whilst dining at one of Quinta's many restaurants bursting with fresh Mediterranean produce, sumptuous local and international cuisine and selection of fine wines. Quinta do Lago is a celebration of life as it was meant to be lived. A perfect marriage of old-world charm and contemporary refinement, you can be sure that though your stay may be fleeting, the memories you take home will last a lifetime.
Please note the facilities list and property descriptions found here are for illustrative purposes and should be considered a guide, attributes of our portfolio properties are subject to changes, upgrades and enhancements which may not be featured. This property advertisement does not constitute property particulars.
Back to top