Villa Mali Luxury Villa to Rent in Vale do Lobo | 3 Bedrooms
€1200 - €3100
Villa Mali is a beautiful newly & refurbished 3 bedroom townhouse with swimming pool, located in the Vale do Lobo resort within walking distance to the Vale do Lobo Praça, beach and tennis center.
Villa Mali comprises of a modern fully equipped kitchen, a spacious open plan dining and lounge area with a large glass door leading to the patio and swimming pool. The master suite is located on the first floor and features a private terrace with seating area, ideal to relax and enjoy the sunset. On the ground floor of the property are located two further bedrooms sharing a bathroom and both can be made as double or twins.
The outdoor area of Villa Mali boasts a private pool and a charming patio with sun lounger, a coal BB and an outdoor dining area ideal for those "al-fresco" meals with family and friends.
Photos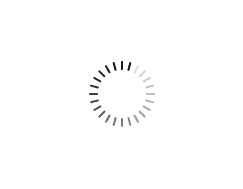 Back to top
Facilities
Private Outdoor Pool
Charcoal BBQ
Outdoor Dining Area
Terrace
Parking Spaces
Maid Service
Lounge
WI-FI
Flat Screen TV
Cable TV
Air-Con Cooling / Heating
Fridge / Freezer
Toaster and Kettle
Microwave
Hob
Oven
Dishwasher
Washing Machine
Double Beds 3
Ensuite Bathrooms 1
Bathrooms 1
Back to top
Back to top
About Vale Do Lobo
Vale do Lobo is a holiday maker's dream. Ocre cliffs overlook picture-postcard beaches; two 18-hole golf courses (the Royal Golf Course and the Ocean Golf Course) meander alongside a nature reserve before sloping gently toward the shores of the Atlantic; 15 first-class restaurants offer tantalising local and international fare whilst a range of boutique stores provide everything from glamourous jewelry to fine wines.
Founded in 1962, Vale do Lobo was the first development in the Algarve. It has since been transformed into a 450-hectare, self-contained community offering world-class privately-owned villas and apartments and the most extensive range of sporting and leisure facilities in the region.
Soak up the sun whilst enjoying outdoor activities that include football, spinning, yoga, areobics, mini-golf, and water and beach sports.
If you fancy a spot of pampering, The Royal Spa at Vale Do Lobo provides herbal therapies, vitamin-enriched treatments, traditional Oriental cures, Swedish massages, saunas and steam rooms.
Night owls will love The Praça. This lively beachside complex located at the heart of Vale do Lobo is flush with restaurants, nightclubs and bars and is a popular live music venue during the summer months.
Situated just 20 minutes from Faro International Airport, Vale do Lobo is recognised as one of the foremost resorts in Europe. With its gorgeous sunny skies, balmy evenings and stunning location, it's no wonder that generations of holiday makers have fallen in love with this seaside paradise.
Please note the facilities list and property descriptions found here are for illustrative purposes and should be considered a guide, attributes of our portfolio properties are subject to changes, upgrades and enhancements which may not be featured. This property advertisement does not constitute property particulars.
Back to top